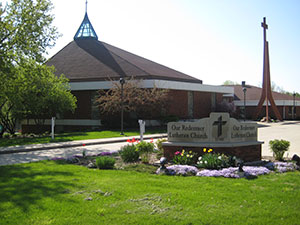 Greetings to you on behalf of the members and staff of Our Redeemer Lutheran Church at Iowa City!
It is our sincere hope that this web site will assist you in becoming better acquainted with the people, activity and ministries of Our Redeemer Congregation.
Under the guidance of the Holy Spirit, this will be yet another exciting year here at Our Redeemer! We pray that you will "gather, grow and go" with us as a result of the light of Christ shining through our words and actions.
Grace and Peace be with you!
Our Core Values
Statement of Faith