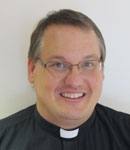 Brent Hartwig
Senior Pastor
Pastor Brent Hartwig began his ministry at Our Redeemer in June of 2008. He completed his vicarage assignment here, and was ordained June 21, 2009. He has been married over 20 years and is blessed with five children. Pastor Hartwig was born, raised, and married in Pekin, Illinois. After graduating from Illinois State University in 1993, he worked for twelve years at Walt Disney World. Prior to going to seminary, Pastor Hartwig served as the Youth Coordinator at Woodlands Lutheran Church, Montverde, Florida.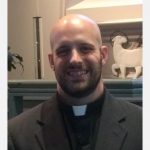 Luke Scheele
Vicar
Luke Scheele was installed as Vicar at Our Redeemer on the weekend of August 5/6, 2017. He started out as an Electrical Engineer from the University of Missouri – Rolla where he commissioned as an officer in the Air Force through the ROTC program. He has been married over 10 years and has four children. After serving 8 years in the Air Force, he separated in order to attend seminary at Concordia Seminary in St. Louis. Prior to seminary, he was also active in congregations in Oklahoma City, OK and Champaign, IL where he served in various roles as Elder, Trustee, Youth Group Leader, and on the Board of Education.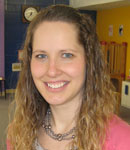 Kaja Mueller
Preschool Director/Teacher
Kaja graduated May 2004 from Concordia University - Saint Paul, Minnesota as a Director of Christian Education (DCE). She moved here in October 2004 to focus on High School and Middle School Youth Ministry. Following that, Kaja became the Children's and Youth Director here at Our Redeemer. In 2017, Kaja became the full-time Preschool Director and lead teacher for the Our Redeemer Preschool. Kaja and her husband, Aaron, live joyfully with their family in Iowa City.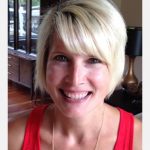 Sara Cross
Preschool Assistant Teacher T/Th
Sara Cross has been a substitute Preschool Assistant during Director Kaja's last two maternity leaves and now will become the Tuesday/Thursday Preschool Assistant Teacher. Sara and her husband Alan, along with children Ava and Connor, are members of Our Redeemer.

Sarah Ghabel
Bookkeeper
A member of Our Redeemer, Sarah joined Our Redeemer staff in March of 2016. Sarah's husband Rob and children Marek, Abby, and Karsten are all members of Our Redeemer.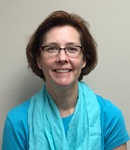 Kara Hartwig
Youth Coordinator
Kara joined Our Redeemer in June 2008. She graduated from Illinois State University in Normal, IL. She is happily married to Pastor Hartwig and enjoys her vocation as mom to their five children. Kara became the youth coordinator in 2015 and feels blessed to be at Our Redeemer.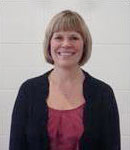 Denise Holida
Director of Small Group Ministry
Denise has been a member of Our Redeemer since 1983 and accepted the Director of Small Group Ministry position in 2009. She has been active in small group ministry for the past several years and has completed small group leadership training. Denise graduated from the University of Iowa with a Bachelor of Science in Nursing and a Master's degree. She is board certified as a Pediatric Nurse Practitioner and Neonatal Nurse Practitioner. Denise and her husband, Myrl, have two grown children, Matthew and Jenna.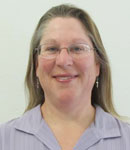 Louise Klopp
Director of Choirs
Louise joined Our Redeemer in 1993. Originally she was employed as the Children's Choir Director and Bell Choir Director, and served in that capacity for 3 years. Louise took a hiatus, and then was asked to lead the Adult Choir and Bell Choir. She has held this position for 10 years now. Louise has a degree in Music Education from Northeast Missouri State University (now known as Truman State), and a Master's Degree in Humanities.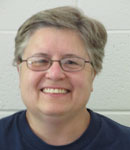 Cheryl Manary
Custodian
Cheryl Manary has been custodian for Our Redeemer since 1992 and worked with here with her father for several years before that.She has two grown children and now enjoys spending many of her days babysitting grandchildren.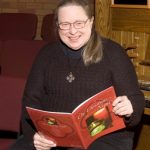 Marilyn Paetz
Organist
Marilyn Paetz celebrated 30 years as organist at Our Redeemer in January of 2017. She was trained as a pharmacy technician and retired from the University of Iowa College of Dentistry.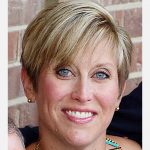 Marnie Schrader
Children's Ministry
Marnie joined the staff of Our Redeemer on a temporary basis in May of 2017 and agreed to take over the position coordinating education and activities of children through fifth grade later that summer. Marnie and husband Denny are members of Our Redeemer, along with children Madeline, Caroline, Holden, and Gavin.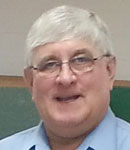 Kevin Sellers
Director of Technology
Kevin joined Our Redeemer in 1998 along with wife Laurel and daughter Krista. He became Director of Technology in February of 2014. He also works at the College of Dentistry in the Technology and Media Services department. Kevin has a Bachelor of Science degree in chemistry and mathematics from Wartburg College, A Master of Science degree in chemistry from Purdue University, and a Master of Science degree in computer science from Northwest Missouri State University.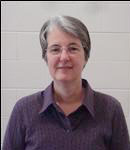 Laurel Sellers
Office Coordinator
Laurel joined Our Redeemer in 1998 along with husband Kevin and daughter Krista. She became office coordinator in June of 2011, having previously served in a similar position at Faith Lutheran in Orange City. Laurel has a Bachelor of Science degree in chemistry and mathematics from Wartburg College.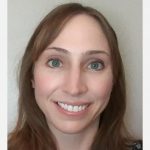 Sheena White
Preschool Assistant Teacher M/W/F
Sheena White is no stranger to Our Redeemer Preschool as mother of two preschool alumni. She joins the Our Redeemer Preschool as an assistant on Monday, Wednesday, and Friday beginning in September of 2017.