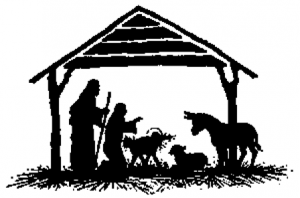 Children age 3 through 8th grade are invited to participate in our annual Children's Christmas Program entitled The Power of the King. This program held on Sunday, December 17th, 2017, during both worship services, offers the children an opportunity to actively share the Good News of our Savior's birth.
Children begin learning songs for the program during Sunday School music time in October. There are be a couple of Saturday morning practices in early December as well.
The program is followed by a wonderful soup dinner in the Fellowship Hall by Children's Ministry. For more information, contact Allison Haack at 688-9513.